"BE BOLD. BE BEAUTIFUL. BE CONFIDENT."
"Create a one-of a kind salon experience, led by a team with exceptional talent"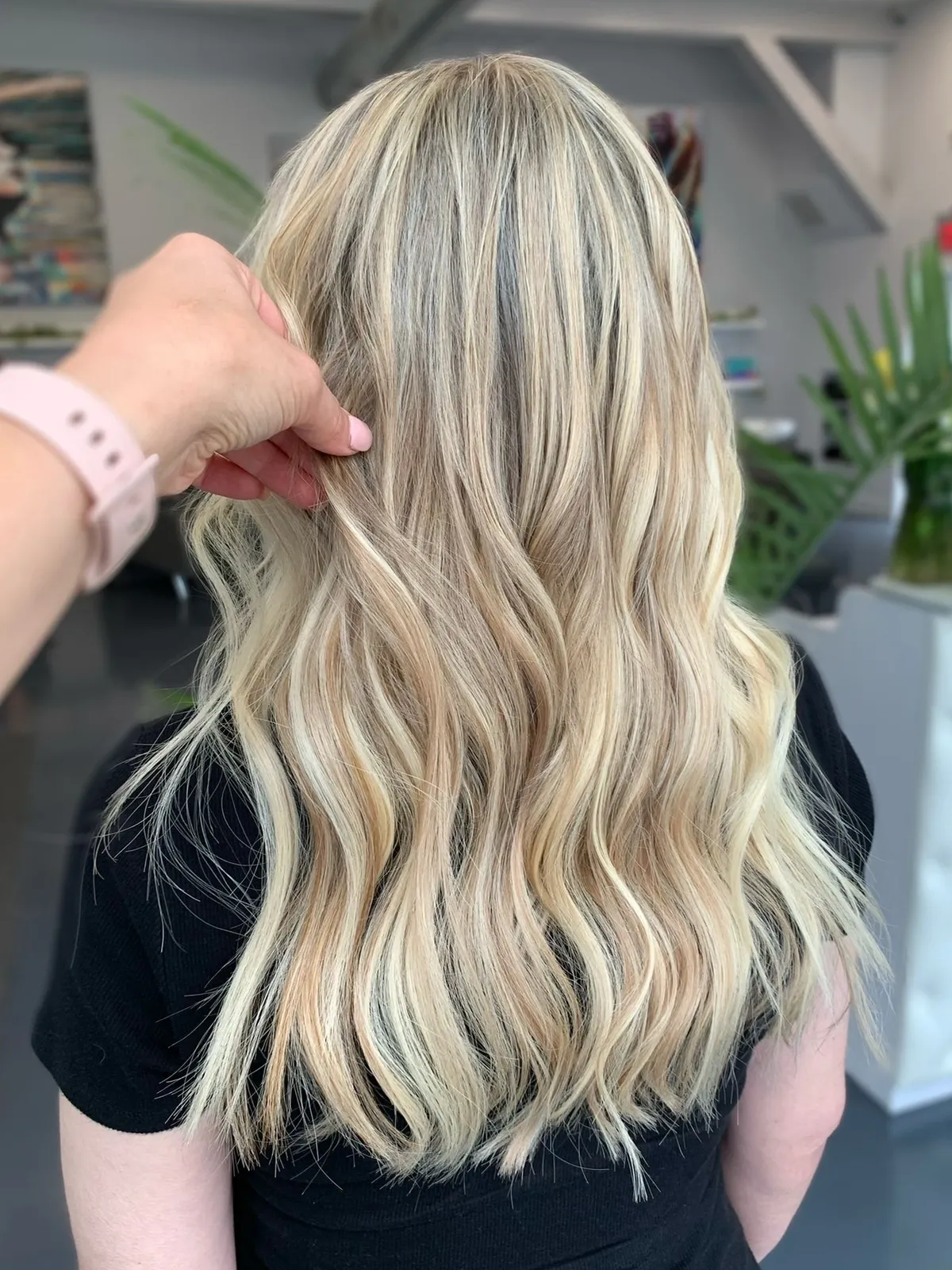 Over the years, with the help of our beautiful and loyal guests, the Emma Justine Tribe took great pride in upholding the salon's mission statement by "creating a one-of-a-kind salon experience, that is led by a team with exceptional talent".
To signify our strengths and growth, almost two years after opening the salon doors, the name of the salon was adjusted to Emma Justine Color and Extension Lounge, and our mission statement was updated to include another commitment which stated –
"To ensure that every guest feels Bold, Beautiful & Confident!".
The added mission statement and the re-naming of the salon solidified that Emma Justine Salon continues to set the bar for what it means to be experts in our field. Focusing on complete transformations and complex coloring services can only be achieved though proper training, special attention to detail and through an individual guest approach that is not bound to a time limited appointment.
With this type of a sincere focus the Emma Justine Tribe has built a strong reputation, which also brings about a heavy responsibility. A responsibility that is passionately executed.
WANT TO LEARN MORE ABOUT OUR TEAM?
Here at Emma Justine Salon, were not just coworkers. Were not just employees. Were all a part of something much bigger.
Were a family, a tribe, and truly a team.
What does it mean to be a part of our team?
For us, it's simple. Helping each other in times of need (inside and even outside of the salon! ) coming together to achieve one common goal. Supporting each others aspirations and dreams.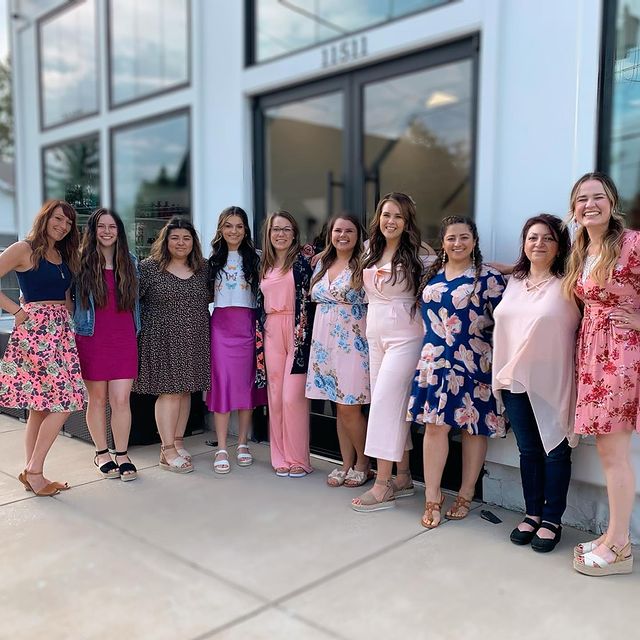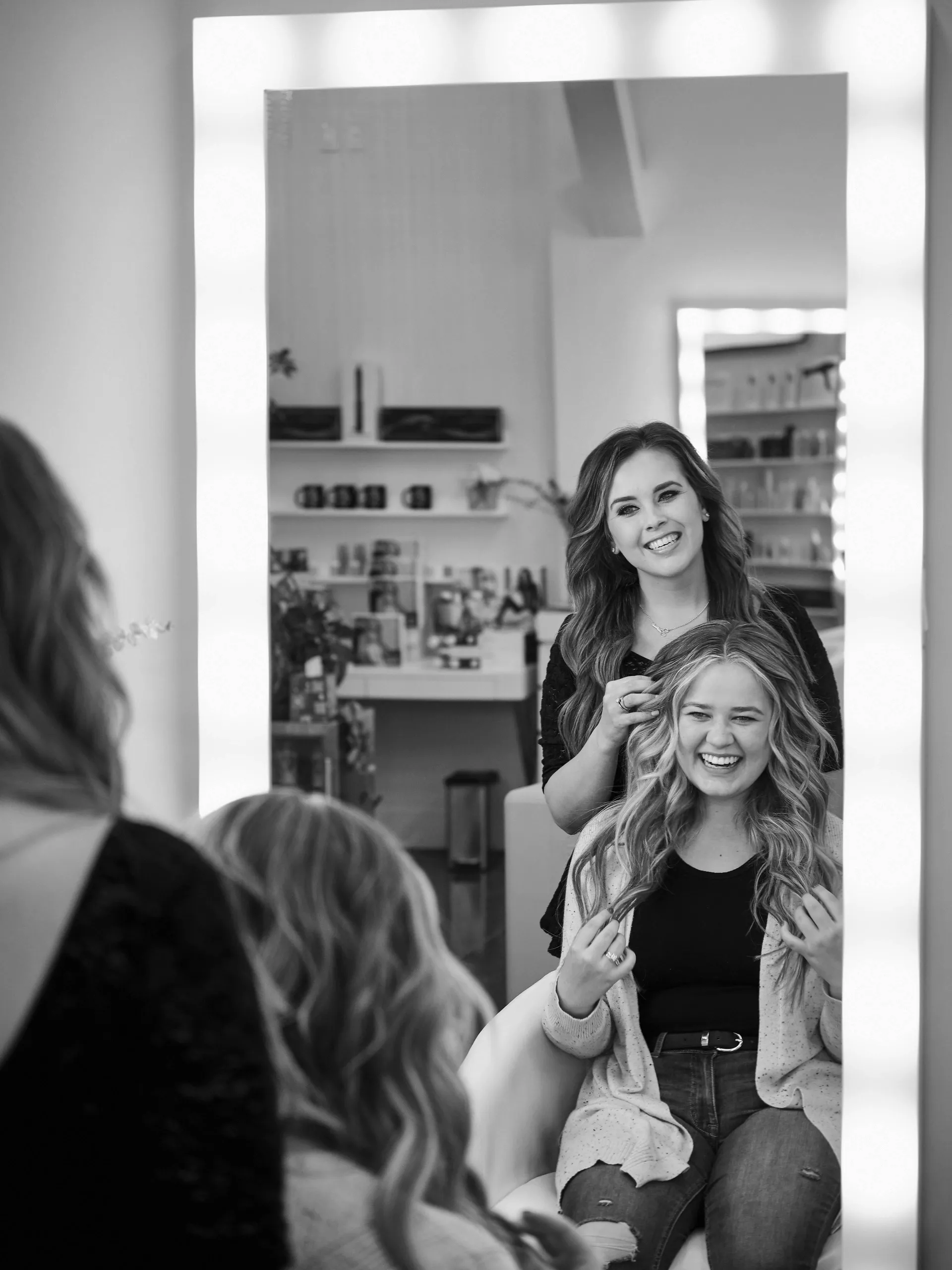 TO OUR DEAR & LOYAL GUESTS
Thank You Letter
My name is Amie (Emma) Justine and I am the Owner & Lead Stylist of Emma Justine Color & Extension Lounge. I wanted to personally thank all of our guests for trusting us with all of your beauty needs. When we first started this journey, our mission was clear – "to create a one of a kind salon experience", a salon with a lounge type feel that exhibits a relaxed and comfortable environment for all, led by a team of exceptional talent.
Since the day we opened our doors, time and time again we have proven that our mission is still in the forefront of everything that we do and as a result, the salon has been locally and nationally recognized as a leader in the industry. In the first year of opening we received the NATIONALLY Distinguished Salon of the Year Award, a recognition that we are very proud of and can only attribute to the trust our guests have put in us. We have also been featured in several magazine articles that showcased our work and our talented team. We humbly realize that none of this would be possible without our loyal guests. In addition, with the help of our loyal guests, the salon makes monthly contributions towards disaster relief work, as well as other charitable contributions.
So as you make your visit to our Lounge, please remember that you are a valued member of our team, our family, and something much bigger! You are the reason why all this was possible and will continue to be possible for years to come. Thank you for trusting us and for believing in us. Thank you for being part of our Emma Justine Tribe.
And as always – "Be Bold. Be Beautiful. Be Confident!" – Amie Justine
Want to join our Emma Justine Tribe?
Skin and Brows by Eleonora