"BE BOLD. BE BEAUTIFUL. BE CONFIDENT."
TOP RATED FUSION HAIR EXTENSIONS IN LOUISVILLE KY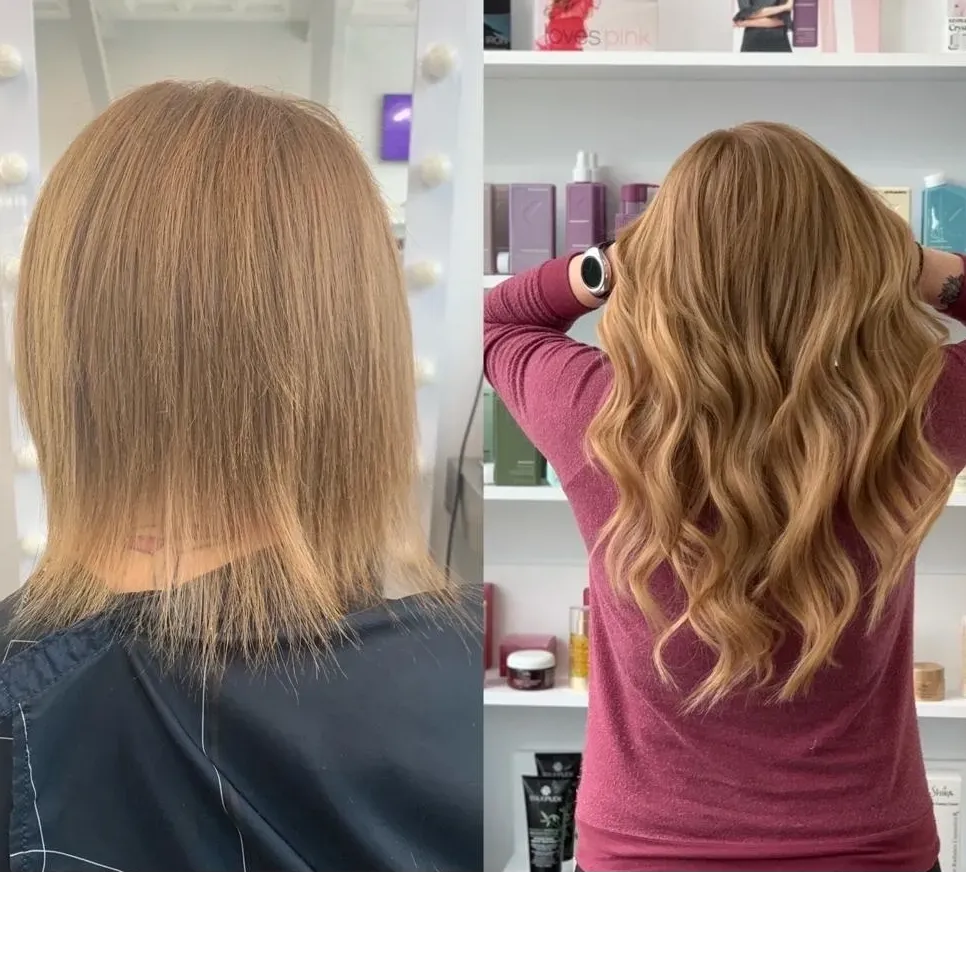 WHAT ARE FUSION HAIR EXTENSIONS?
Fusion hair extensions are often called individually bonded hair extensions.
This is a hair extension method where pre-tipped hair extensions are fused to individual strands of your natural hair using keratin. Keratin is a protein that is naturally found in the hair, so it is considered a medical-grade adhesive.
Our hair stylists install these individually bonded fusion hair extensions to your natural hair. The number of strands will depend on your desired look, density, texture, and volume of your natural hair.
Fusion hair extensions are securely attached to your hair which makes them one of the most durable extensions on the market. Many people choose this method due to having less maintenance.
This extension method is great for all who are looking for added length and fullness. But the best candidate for this extension method are those that are not suitable for Hand Tied hair extensions. Since this method is stand by strand based, these extensions are discreet and work best for someone with medium density hair and longer lengths. We also recommend it for someone whose hair is too short for Hand Tied and has fine to medium density hair.

GET THE MOST NATURAL LOOKING HAIR EXTENSIONS AT THE BEST SALON IN LOUISVILLE, KY!
At Emma Justine Salon, we always take the time to adjust the extensions to the color, length, and volume of the guests natural hair at each appointment. With each appointment, you feel bold, beautiful, and confident, and you will always leave the salon with the hair you've dreamed about!
ARE YOU READY FOR THE HAIR OF YOUR DREAMS?
Frequently asked questions about Fusion extensions