"BE BOLD. BE BEAUTIFUL. BE CONFIDENT."
THE BEST HAND TIED HAIR EXTENSIONS IN LOUISVILLE KY
IBE | HABIT | NBR | SKW | BOMBSHELL | MEANT
WHAT ARE HAND TIED EXTENSIONS?
WHY HAND TIED HAIR EXTENSIONS?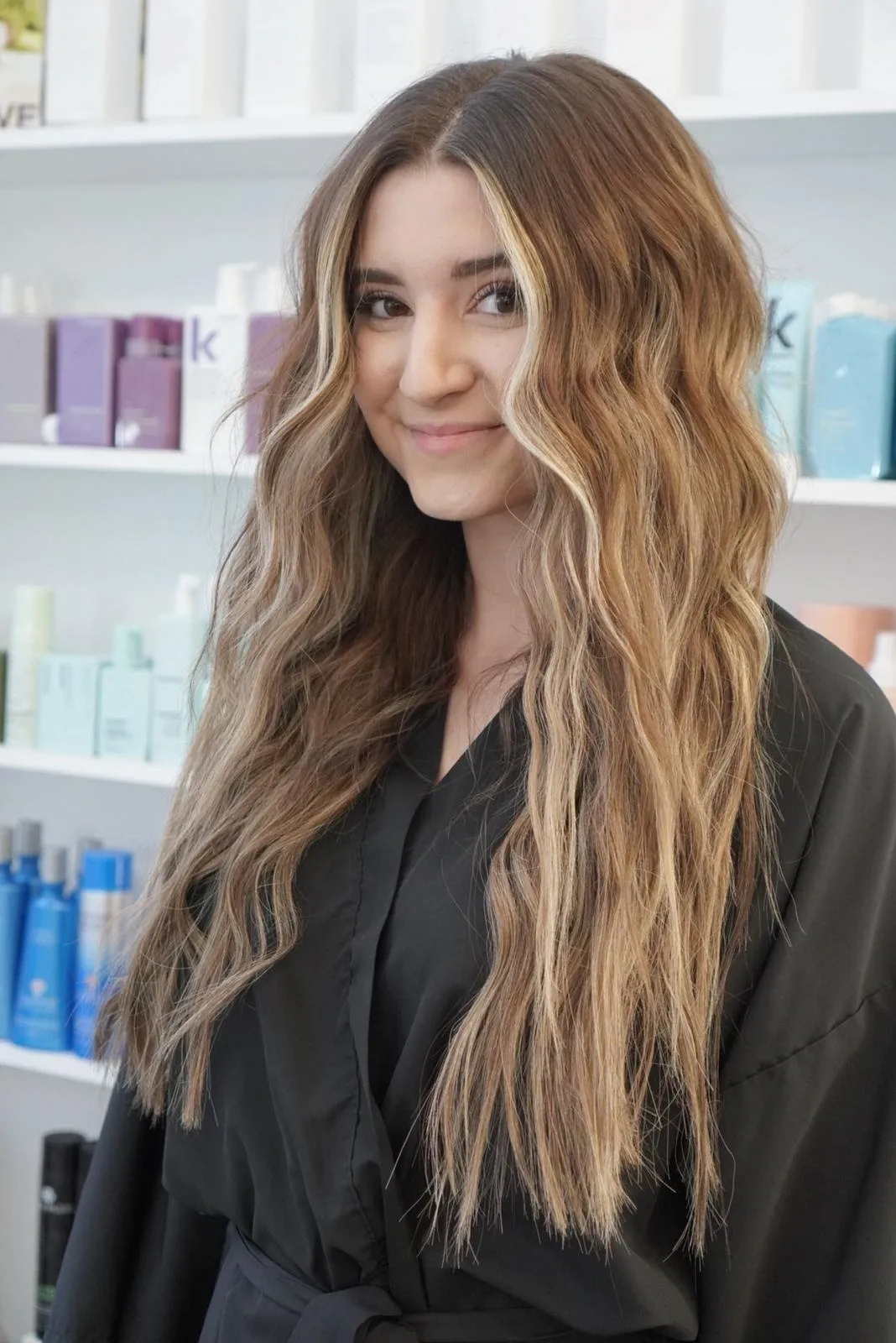 You Are In and Out of the Salon in 3-6 Hours and that includes color!
Achieve Your Hair Goals with Natural Hair Look
There's No Glue or Tape Involved!
Hand Tied Hair Extensions Do Less Damage, Hide Better, and Won't Slip Out!
Hand Tied Hair Extensions do not use glue or tape that could cause more damage to the natural hair.  That is why this method is one of the least damaging hair extension methods out there.
The extension hair is custom colored to match your natural hair seamlessly.
Unlike most extension methods, you do not have to worry about them slipping out of your hair at random times! 
TRY THE BEST HAND TIED HAIR EXTENSIONS IN LOUISVILLE
Choose the method based on your natural head shape
We are rated as one of the best hair extension salons in Louisville KY, so make sure to fill out our consultation form and book an appointment. Our hair stylists will create the best solution for your hair!
Learn more about our special hand-tied methods: Invisible Bead Extensions and Natural Beaded Rows Extensions.
JOIN THE MEANT BEAUTY REVOLUTION
Emma Justine Salon has earned a strong reputation for its exceptional expertise in Hand-Tied extensions. We are thrilled to finally extend our knowledge to professionals in Louisville. Enroll in our exclusive MEANT training course, designed to elevate your skills and mastery behind the salon chair.
ARE YOU READY FOR THE HAIR OF YOUR DREAMS?
HAND-TIED EXTENSIONS | Q&A
Frequently asked questions about Hand Tied extensions