"BE BOLD. BE BEAUTIFUL. BE CONFIDENT."
BEST HAIR COLORIST IN LOUISVILLE, KY
WHY IT'S IMPORTANT TO HAVE A GOOD HAIR COLORIST?
Having a good hair colorist is an important part of the hair coloring process. A skilled and experienced hair colorist can help you achieve the look you want while also preserving the health of your hair. You can get a beautiful color that best suits your face shape and style without damaging your hair in the process.
Great hair color service can make women feel beautiful, confident, and glamorous. Whether you are opting for subtle highlights or an extreme transformation, hair coloring will make your hair look fresh and healthy.
With a professional hair coloring service, you can completely transform your appearance in just a few hours.
GET HAIR COLORING AT THE AWARD-WINNING HAIR SALON IN LOUISVILLE, KY
The goal of our professional hair colorists is to mix the colors correctly to give you the best hair salon experience in Louisville, KY. If hair coloring service is done correctly, your natural color remains a mystery for everyone around you.
The professional team at Emma Justine Salon has built a strong reputation thanks to the quality service and individual approach to each guest. We don't do just hair coloring, we will transform your life and make you feel beautiful and confident.
Since each hair is different, it's important to have the right approach and to match the hair color with a texture, style, and haircut. Getting your hair colored is easy – each hairstylist can do that. But years of experience, attention to detail, and individual approach to each client are what make a difference between average and premium service. And we do only premium!
That's the reason why we are an award-winning salon, rated as one of the best in Louisville, KY.
Get your Appointment – Book Online!
HAIR COLOR SERVICES AT EMMA JUSTINE SALON
Balayage is a popular free-hand hair coloring technique that mimics the natural way that hair would lighten in the sun. It creates a soft and natural look that suits great all hair lengths.
This hair coloring technique is also known for its low maintenance requirements. Even if you let it grow out for a few months, your hair color would still look gorgeous between salon appointments.
With this technique, the stylists mix shades of blonde color to create a blended color that melts into each other.
Adding dimensions throughout the hair with a contrast of lighter and darker shades would make your hair look stunning. Stylists can adjust the shades to the client's desires, so you can enjoy color correction and wide variations of blond and gray blending. Clients love blended blonde because it creates a seamless and natural-looking transition between different shades, resulting in a stunning and harmonious hair color.
Highlights are always a great option if you want to freshen up your hairstyle. It's the method of partial hair coloring by enhancing the discreet and luminous tones. There are many different methods to do highlighting. A professional hair colorist will advise you on which method would suit your hair the best. There is also a possibility to do specific sectioning to ensure that the hair is evenly highlighted.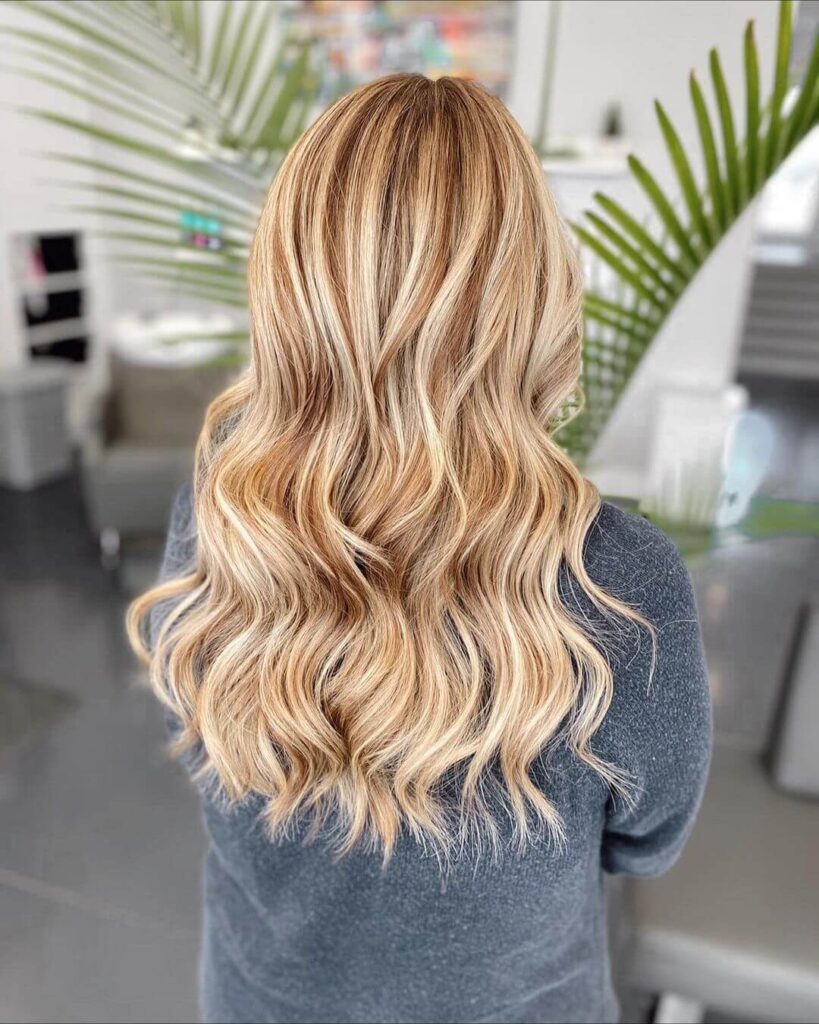 Dimensional color means adding dimension throughout the hair with a contrast of darker shades, lighter shades, or highlights. Dimension is a contrast of light and dark tones.
Dimensional color can be achieved through several techniques, including highlights, balayage, ombre, color melting, and other processes. Certain techniques work better on different hair colors, lengths, and textures, so we may customize and use several different techniques to achive the look you want!
ARE YOU READY FOR THE HAIR OF YOUR DREAMS?
Make an appointment at the award-winning hair salon in Louisville, KY
THE BEST HAIR COLORIST IN LOUISVILLE, KY
Frequently asked questions about the hair coloring at Emma Justine Salon.