"BE BOLD. BE BEAUTIFUL. BE CONFIDENT."
NBR - NATURAL BEADED ROWS EXTENSIONS LOUISVILLE KY
WHAT ARE NATURAL BEADED ROWS (NBR) HAIR EXTENSIONS?
Natural Beaded Row Hair Extensions (NBR) is a sew-in hair extension method that uses hand-tied wefts of hair rather than individual strands. They are installed by string and bead technique that creates a strong foundation for extensions and distributes hair evenly across the scalp.
NBR hair extensions are a great option for added length and volume. This extension method is safe for your natural hair, so it can only enhance growth, which means that you will have healthy and long hair after taking off NBR extensions.
Each woman knows how a great hairstyle and volume can make her feel beautiful and confident. We aim to make every client feel that way after leaving the salon!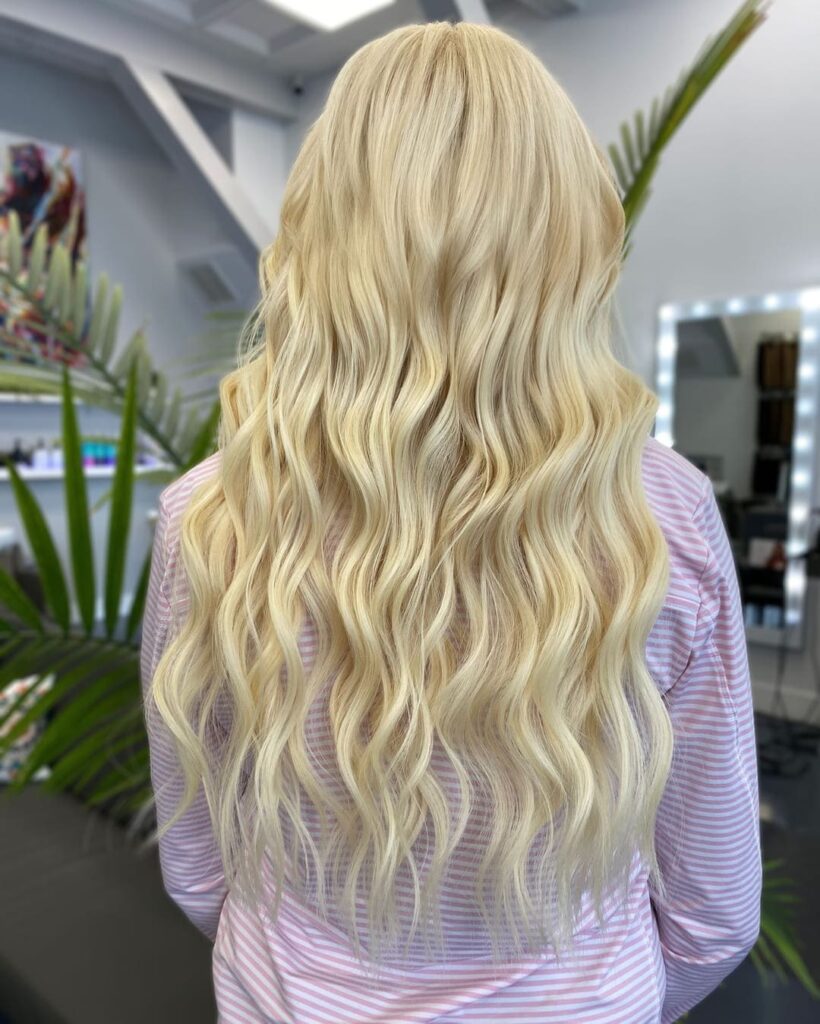 ACHIEVE YOUR HAIR GOALS WITHOUT DAMAGING YOUR NATURAL HAIR
Natural Beaded Row Extensions (NBR) are one of the least damaging hair extension methods. There are minimal points of contact to the natural hair, which does not interfere the hair growth. Also, NBR is a hand-tied approach, so there is no glue, chemicals, heat, or even medical-grade adhesive or tape involved. That makes the removal process easy and fast.
GET THE BEAUTIFUL EXTENSIONS YOU ALWAYS WANTED
AT THE BEST SALON IN LOUISVILLE
Hand-tied wefts in each row are fully customized and strongly attached to prevent slip of the extensions. The density of the hair extensions and the number of rows depending on the volume and texture of the client's natural hair.
We adjust the extensions to the natural head shape and do the coloring to match the exact color and style of the hair. That way, even if you have blonde hair, our stylist will adjust the color to hide the beads and create a seamless blend.
At Emma Justine Salon, we do our best to customize the service to the specific needs and hair goals of our clients. Before every appointment, we ask our clients to fill out the consultation form so we can advise them on the best techniques to achieve the look of their dreams as the end result.
All you need to do is to fill out the consultation form, and our stylists will schedule the appointment and give you all further details.
ARE YOU READY FOR THE HAIR OF YOUR DREAMS?
Frequently asked questions about Natural Beaded Rows extensions