"BE BOLD. BE BEAUTIFUL. BE CONFIDENT."
THE BEST-RATED SALON FOR HAIR EXTENSIONS - LOUISVILLE, KY
VISIT THE PLACE WHERE THE HAIR GOALS COME TRUE
The most beautiful thing a woman can wear is confidence. The main objective of Emma Justine Salon's professional team is to evoke confidence in each of our clients. We specialize in transforming lives through beautiful hair.
Our salon is widely known as a top-rated hair extensions salon in Louisville, KY. We use only the best quality, 100% cuticle intact Remy human hair for our clients and have more than 11 extension certifications, more than any salon in the area. Knowing that your hair is in the safe hands of our experts, you can relax and enjoy the process of getting your desired look.
GET THE NATURAL HAIR LOOK IN A FEW HOURS
Our salon offers various hair extension methods to match all our client's needs. We always start the transformation journey with in-depth consultations with clients to ensure the best way to achieve the desired hair goals. We adjust the method to individual head shape, length, density, and volume of the hair, while keeping the desired style and look in mind.
Our stylists provide professional service and keep your hair healthy and gorgeous. For the best results, it's important to properly maintain the extensions as the hair grows. Regular salon visits and adequate home care of the extensions will make your hair look seamless for months.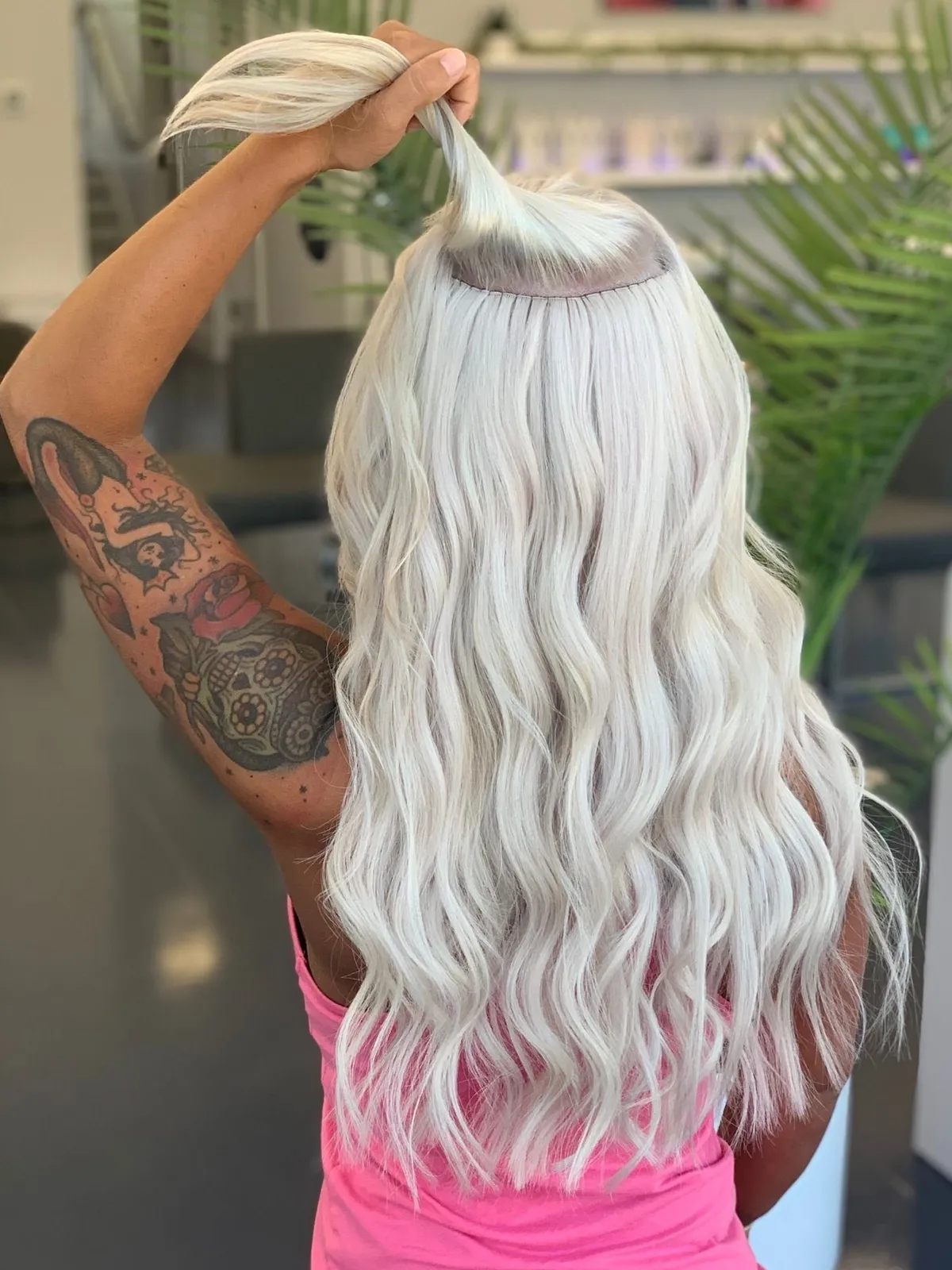 WHAT ARE HAND-TIED HAIR EXTENSIONS?
IBE | HABIT | NBR | SKW | BOMBSHELL | MEANT
Hand Tied hair extensions are a hair extension method where rows are placed in the hair by creating a "track" with a bead and string technique. After that, extensions are colored, cut, and blended into natural hair to create a seamless look, customized specially for our clients. We offer a few types of Hand Tied extensions, so each client can leave the salon completely satisfied.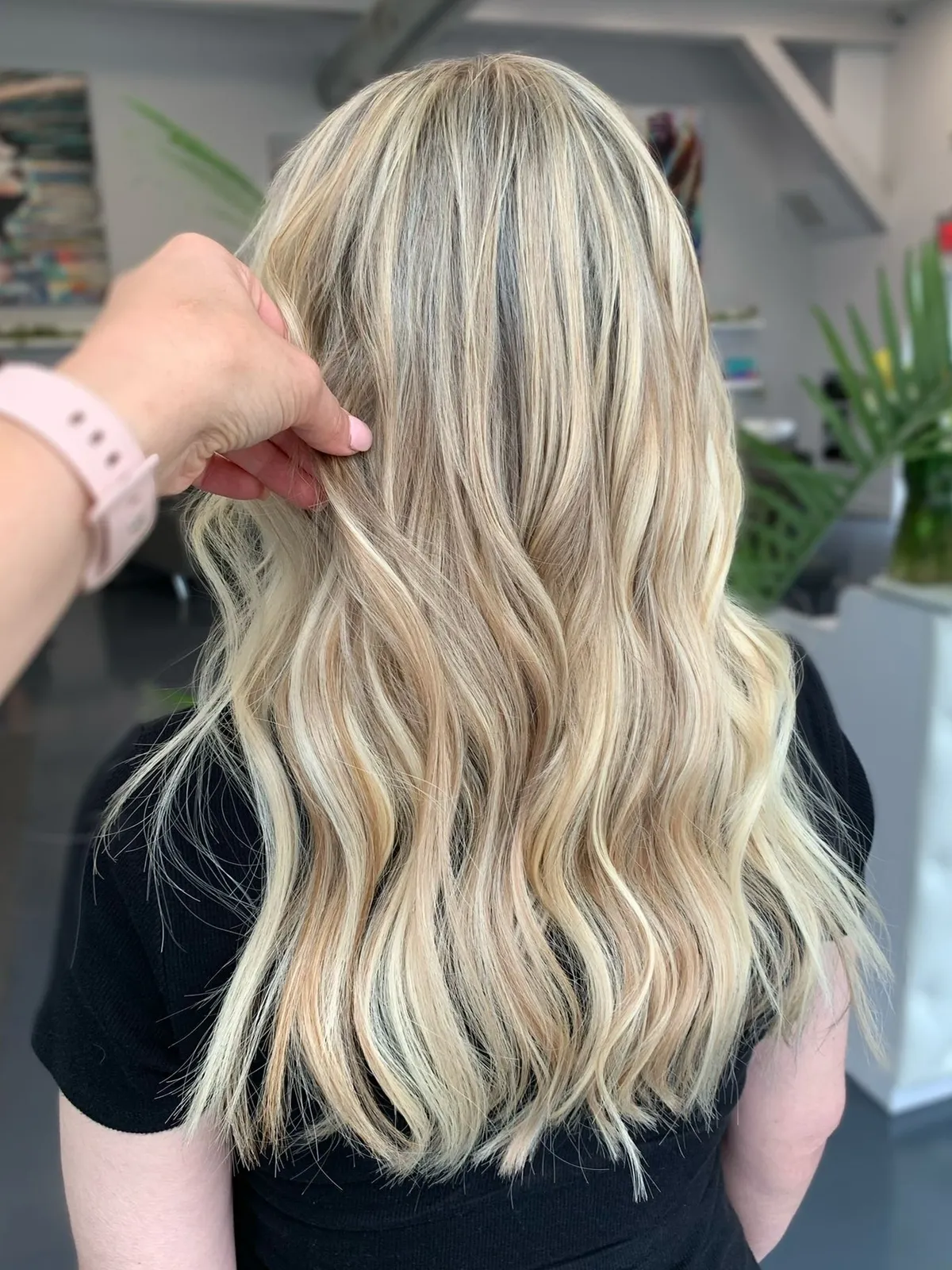 WHAT ARE TAPE-IN HAIR EXTENSIONS?
Tape-In Extensions use a keratin (a protein that is naturally found in hair) removable strip about 1 Inch in length that is applied in small sections on each side of the natural hair.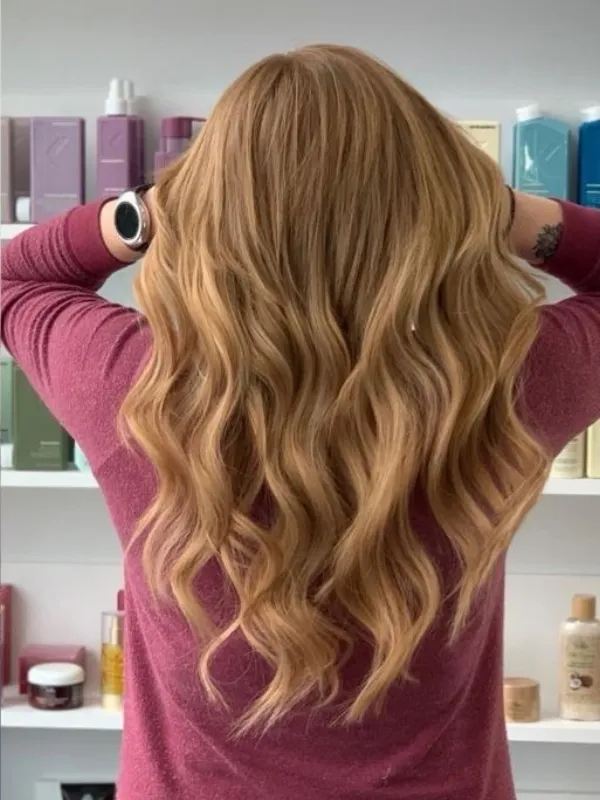 WHAT ARE FUSION HAIR EXTENSIONS?
Fusion hair extensions are often called pre-bonded or bonding hair extensions. This is a hair extension method where pre-tipped hair extensions are fused to individual strands of natural hair using keratin (a protein that is naturally found in hair).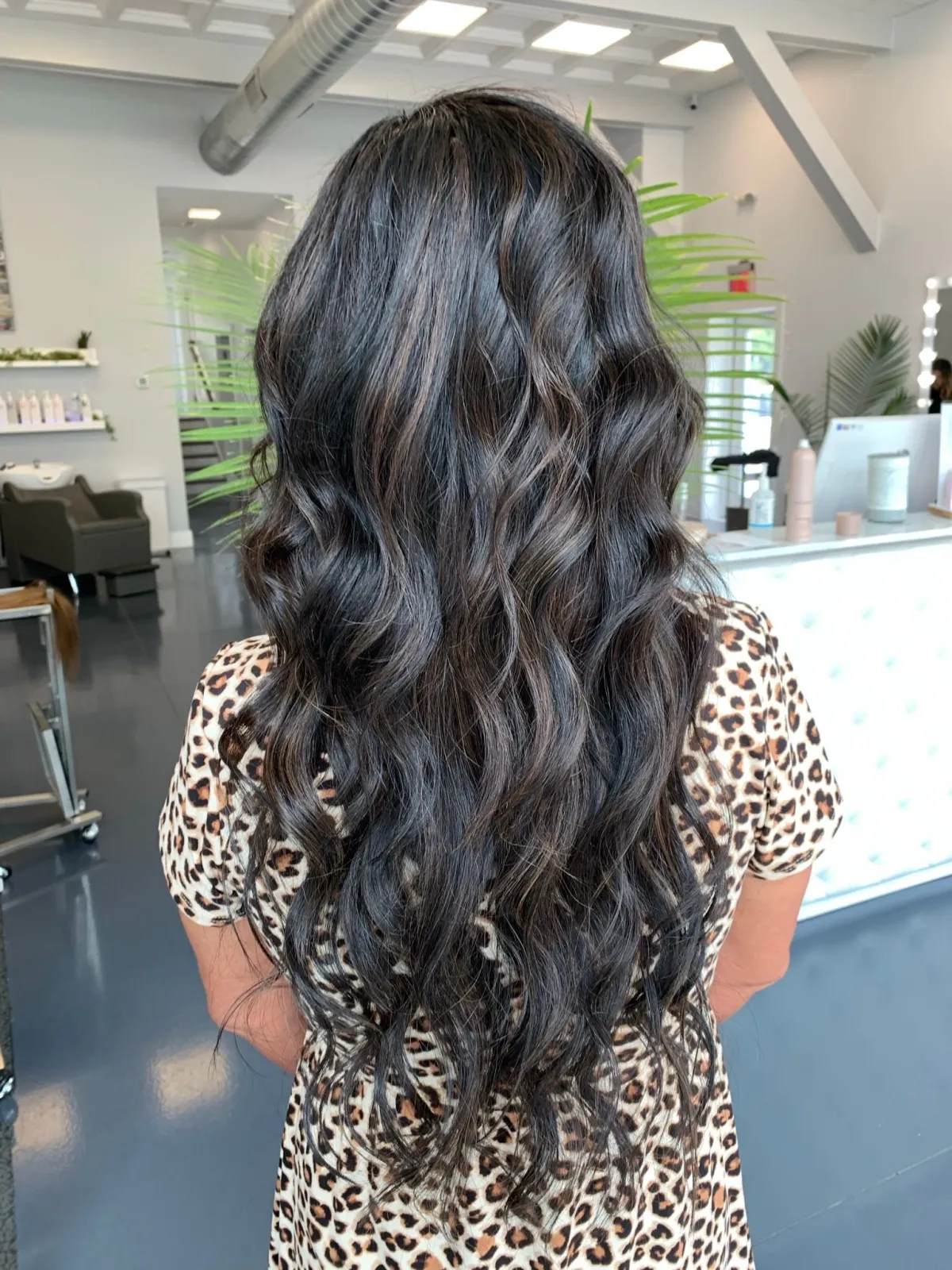 WHAT ARE CROWN HAIR EXTENSIONS?
Due to hair loss and hair thinning, many women can't naturally grow their desired locks. Most long-term hair loss solutions still require women to shave the tops of their heads to attach hairpieces. But with Crown Extensions, there is a solution for women with intermediate to advanced stages of hair loss that does not require any shaving.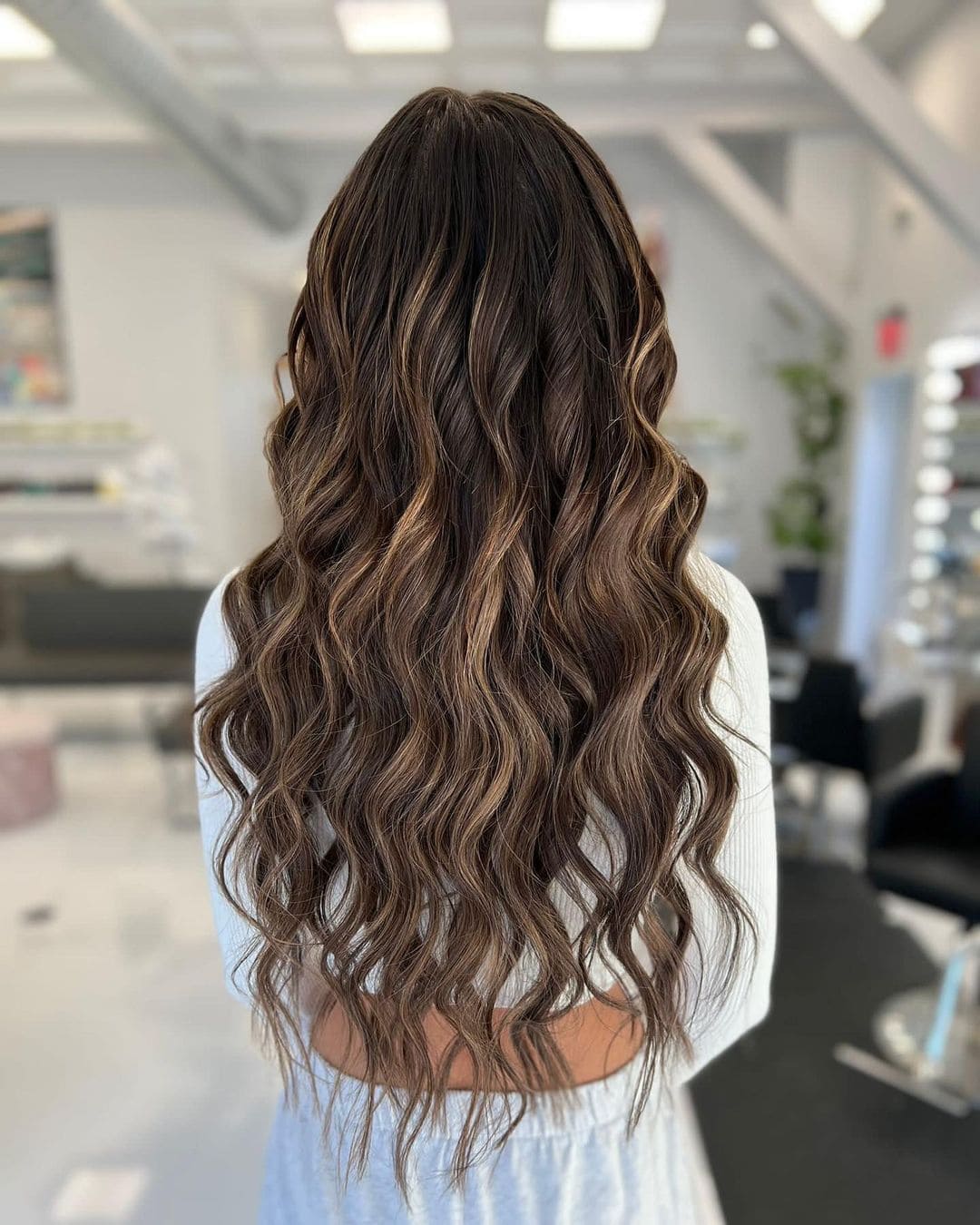 WHAT ARE IBE HAIR EXTENSIONS?
Invisible Bead Extensions (IBE) are installed in a horseshoe shape around the head. Beaded rows are stitched with hand-tied wefts, so no tape, heat, or adhesive is involved. IBE extensions blend with the hair naturally, so the beaded rows are almost invisible in the hair.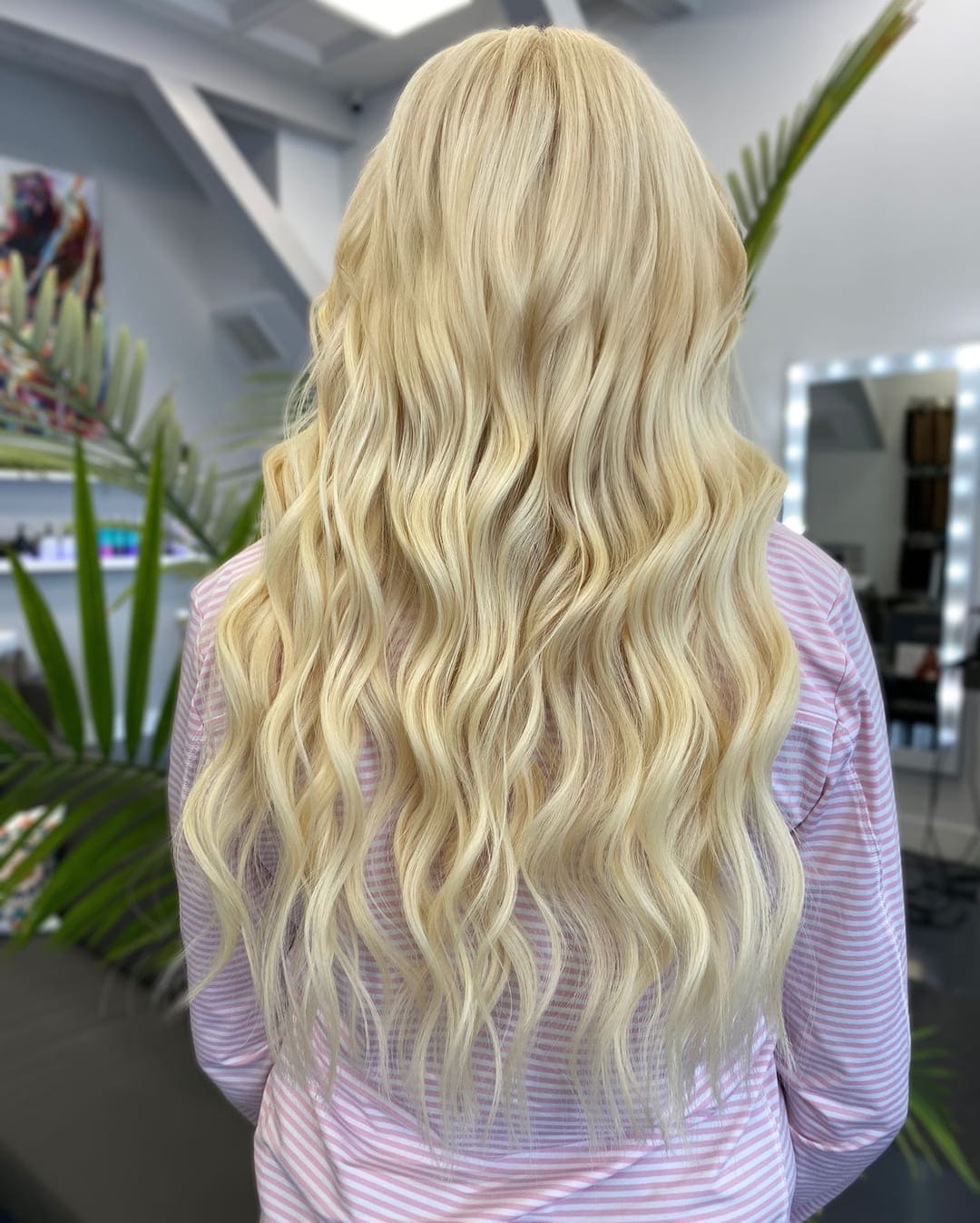 WHAT ARE NBR HAIR EXTENSIONS?
Natural Beaded Rows Hair Extensions (NBR) is a sew-in hair extension method that uses hand-tied wefts of hair rather than individual strands. They are installed by string and bead technique that creates a strong foundation for extensions and distributes hair evenly across the scalp.
GET THE BEST HAIR EXTENSIONS IN LOUISVILLE, KY
If you are still doubtful about which method is best for your hair type, all you have to do is to fill out the consultation form. Our experts will contact you and schedule the appointment. This way, you don't have to worry about making the right choice – Provide us with all the necessary information and leave the rest to our team of professionals.
Frequently asked questions about hair extensions at Emma Justine Salon in Louisville, KY