BLENDED BLONDE: THE HAIR TREND YOU NEED TO TRY
Blonde hair has always been a popular choice for women, but in recent years this trend is taking the beauty world by storm. Whether you're looking for a subtle change or a bold new look, blended blonde is a perfect choice.
Blended blonde is a hair color trend that involves combining multiple shades of blonde to create a natural, seamless look. This technique is perfect for women who want to lighten their hair without going too extreme or for those who are looking to transition from darker hair to blonde. 
Blended blonde is all about creating a seamless, natural-looking blend of colors that complement the skin tone and enhance the natural beauty.
One of the best things about this hair trend is its versatility. It can be adapted to suit any hair type or color, and will look equally amazing on natural waves or in a perfectly seamless ponytail hairstyle. Plus, with the right maintenance, blended blonde can last for months without needing a touch-up.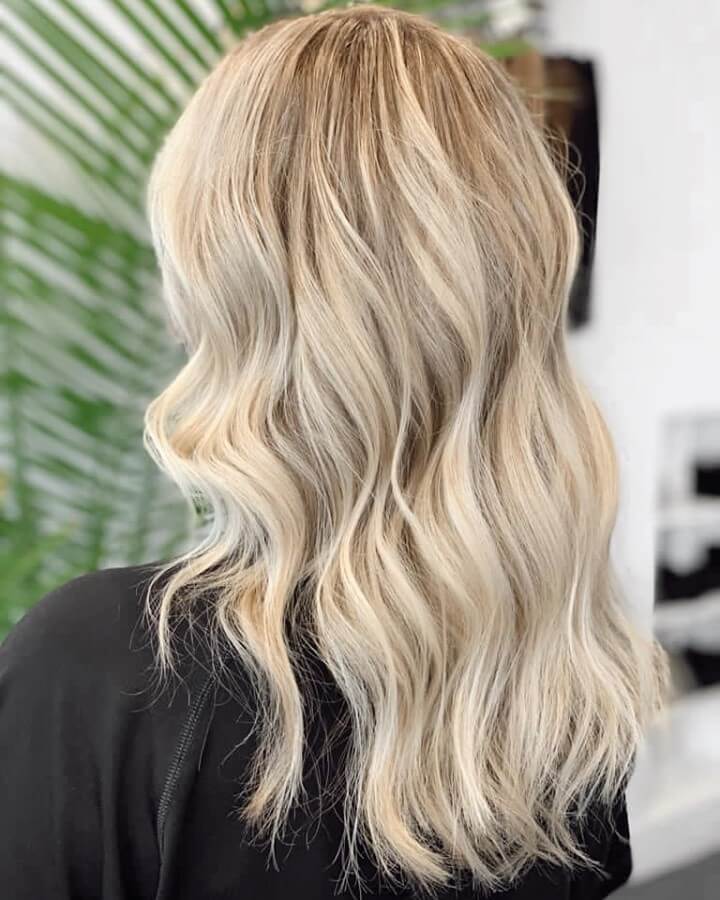 Why is blended blonde the hair trend you need to try in 2023?
Customizable
One of the biggest benefits of blended blonde is that it is customizable to suit each individual's unique hair and skin tone. This means that there are no two blended blonde looks that are the same, making it a truly personalized trend.
Natural-looking
It creates a natural, lived-in look that is perfect for women who want to lighten their hair without going too extreme. This trend is all about enhancing the natural beauty of the hair rather than completely transforming it.
Low-maintenance
Since this trend involves creating a seamless blend of colors, it is a low-maintenance trend. This means that women can go longer between salon appointments, making it a great option for those who don't have a lot of time to devote to their hair.
How to maintain blended blonde hair color?
When it comes to maintaining your blended blonde, there are a few key tips to keep in mind. 
First, be sure to protect your hair from the sun's harmful rays by wearing a hat or using a UV-protective spray. 
Second, visit your hairstylist regularly to keep your ends healthy and prevent breakage. 
And finally, use color-enhancing products to boost the vibrancy of your hair.
You can always book the blended blonde refresh appointment to preserve the seamless color. Also, it's always a great idea to maintain your new color with moisture treatment or some other treatment where the service includes olaplex to keep your hair healthy and shiny.
Get this luxury hair color at the best salon in Louisville
Whether you're looking for a partial blended blonde look or a full head of beautifully blended locks the best option is to consult the hairstylist.
At Emma Justine Salon, we prefer to do new client consultation so we can determine together the right service for the hair type and desired look of our clients.
Since the service is fully customized, it can be different for each client. It may include custom toning, a gorgeously blended root smudge, perfectly placed babylights, bright face framing pieces, or something else. Our hairstylists will ensure that the service suits your needs and they will do their best to make sure you leave the salon with a smile. 
If you're ready to try the newest hair color sensation, check the service menu and book your first appointment for blended blonde today. With its gorgeously blended colors and perfectly placed highlights, blended blonde is the perfect way to brighten up your look and enhance your natural beauty.