Are you ready to stay ahead of the game and keep up with the latest hair trends in 2023?
Look no further because we've got you covered!
From the timeless bob to the edgy slick back, there are plenty of styles to choose from that will make you stand out. And what's even better? These trends have been approved by celebrity hairstylists themselves!
Even though we're also seeing a surge in bold hair color this season, this time, we will focus on the trendy hairstyles that you have to try.
We've got all the scoop on the top 2023 hair trends. Let's dive in and explore!
This timeless haircut is making a major comeback in 2023!
It's the perfect cut for those who want to try short hair without compromising on versatility. A blunt bob haircut looks great on all hair textures and can be styled straight or wavy.
Shorter lengths have always been a great way to refresh your look, and when you wear them with confidence – all eyes will be on you!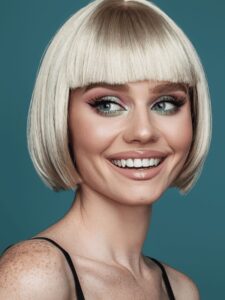 Channel your inner Hollywood starlet with this glamorous style! Slicked-back hair is the ultimate power move and a hot trend in 2023.
Use a hair mousse and a blow dryer for extra volume and hold. As you slick back your hair, pay special attention to the sides and the crown of your head, as these areas tend to have more flyaways. Use a fine-toothed comb or a brush to smooth out any rebellious strands, taming them into submission.
You'll feel like you're walking down the red carpet in no time!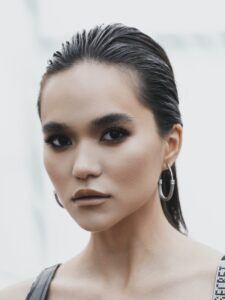 If you have fine hair or a round face shape, curtain bangs are perfect for you. This 70s-inspired style is making a big comeback in 2023. Curtain bangs give you the option to wear your hair in a middle part or a side part. Use a round brush and a blow dryer to style your bangs and create some volume. You'll look effortlessly chic with this low-maintenance style.
Another hot trend related to the bangs is curly fringe. If you have curly hair, it's the right time to be natural and proudly wear your curly fringe!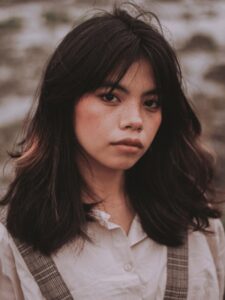 Structured shags are the perfect haircut for those who want to embrace their natural texture. This style is perfect for wavy hair types and adds volume and dimension to fine hair. Pair this cut with some face-framing layers and some hot rollers for a super sleek and sophisticated look.
There are a few variations that are equally as popular, such as the curly shag. This cut is perfect for those with curly hair who want to add some texture and bounce to their locks. The shag cut itself is also gaining popularity as it is versatile and can be adjusted to suit different hair types and lengths. For those with shorter hair, a shag cut with shorter layers can add volume and movement, while those with longer locks can opt for long layers to add depth and dimension.
Whatever your hair length or texture, a shag cut is a great way to achieve a trendy and stylish look that is both classic and modern.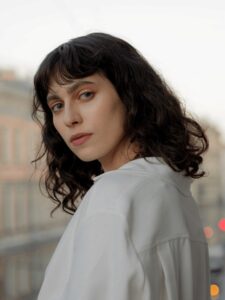 Super-long hair is making a comeback in 2023, with many people opting to grow their locks to Rapunzel-like lengths. This trend is perfect for those with straight hair, as it emphasizes the sleekness and shine of the hair. However, maintaining hair health is key when growing your hair to such lengths. Regular trims, deep conditioning treatments, and a healthy diet can help keep your hair looking and feeling its best.
Uptown blonde and warmer tones are also going to be a big trend in 2023, and purple shampoo can help you maintain a glamorous hair color. Choose this summer your natural curls and beachy waves this and release your inner Hailey Bieber in no time!
With the right care, super-long hair can be a beautiful and striking style that turns heads wherever you go.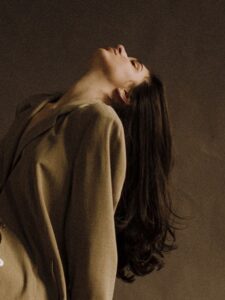 Which One is Your Favorite?
The hair trends of 2023 are all about embracing natural texture and keeping it low maintenance. Whether you prefer short, mid-length, or super-long hair, there's a trend that's perfect for you. From the super-long hair and textured bob to the pixie cut, the options are endless. Also, don't be afraid to play with hair color, whether it's a subtle pastel pink or warm tones, for an added pop of color!
At the end of the day, these hair trends are all about self-expression and having fun with your look. Whether you opt for a classic style or a bold statement, your hair should make you feel confident and beautiful.
And the best part? You don't need a celebrity hairstylist to achieve these looks. With a little bit of courage and some regular salon visits, you can keep your hair healthy and fresh while trying out the latest hair trends.
So, go ahead and try out a new style – you never know what could become your new signature look!
Read more about the best hairstyles on our blog.