Several to choose from, catered to your specific skin type.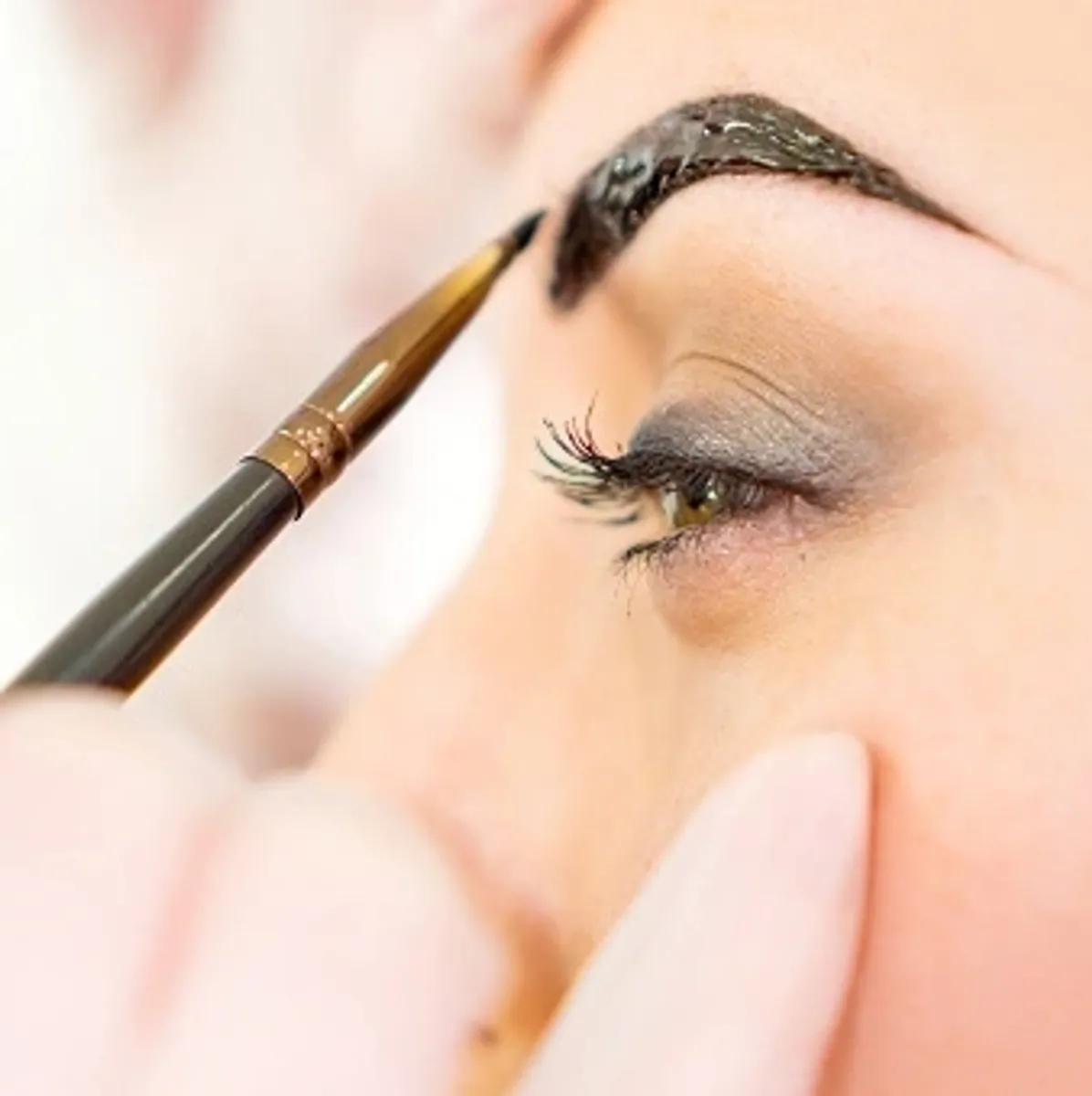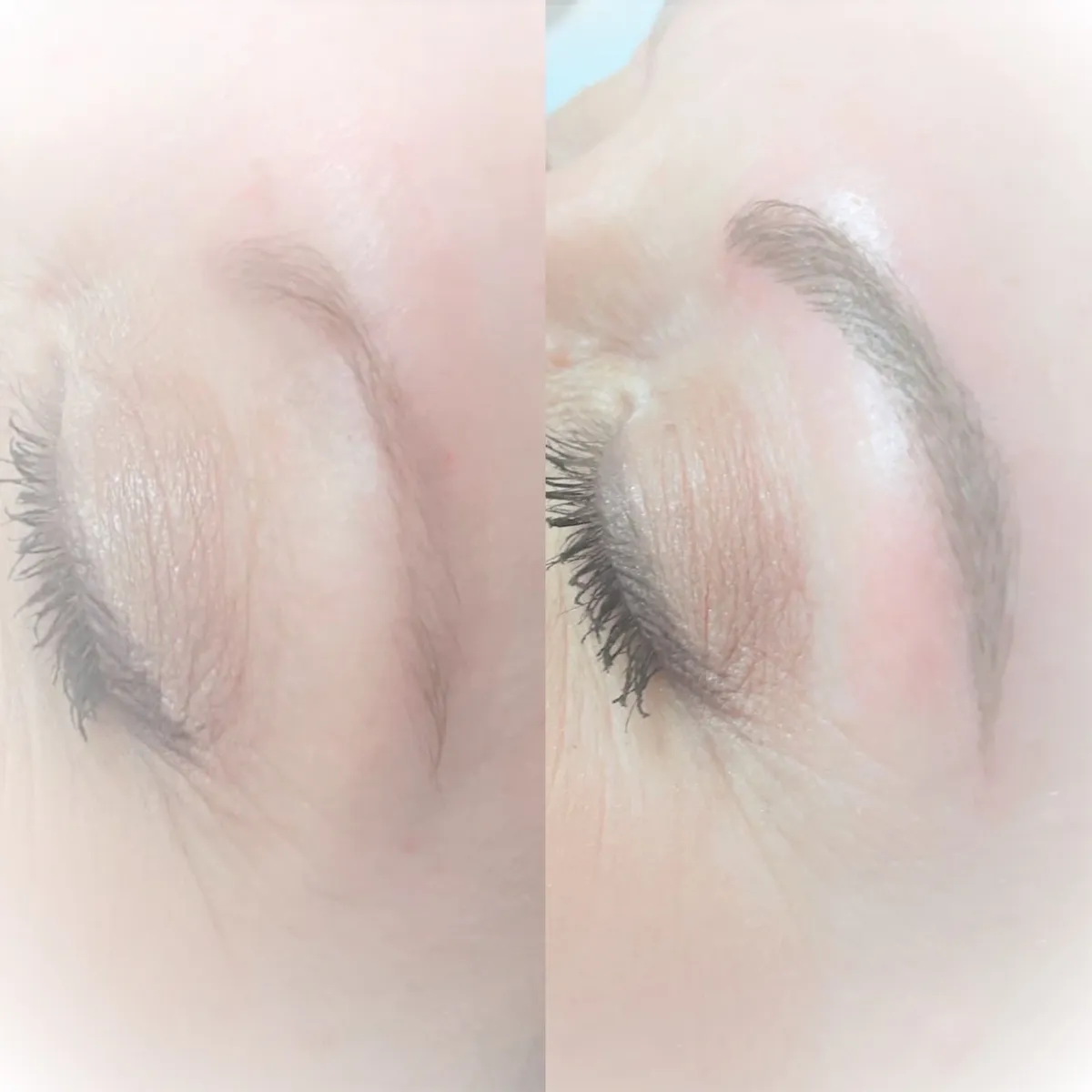 Microblading is an advanced manual method of cosmetic micropigmentation. It is performed using a very fine, sterile, 100% disposable hand tool to deposit pigment into the epidermis. This method is ideal for anyone wanting to enhance the look of their eyebrows.
The results are natural looking, hair-like strokes, regardless of the amount of natural brow hair present. Microblading is a multiple-step appointment process. For best results, new clients are offered one Complimentary Perfecting Session. This session will take place approximately 8-12 weeks after the initial procedure to perfect the shape, color, and density of the brows. Some may choose to have additional Touch-Ups in the future to achieve desired results.
Please be prepared that eyebrow color intensity will be significantly darker and sharper within the first few days of the procedure, but fade significantly (approximately 30-50%) over the healing period. Results and longevity vary greatly from person to person. However, we recommend a Touch-Up annually to retain ideal shape and saturation of pigment.
Eyebrow tinting is a technique used to semi-permanently color brow hairs. It also leaves a stain of color of the skin that provides an element of filling in thinner spaces within the brow. Tinting defines and shapes to enhance your natural brows. The stain on the skin lasts up to a week  depending on your skincare routine, while the actual color on the hair strands will grow out over the course of two to four weeks.
Benefits of Eyebrow Tinting
Fuller-looking brows
More youthful appearance
Defines brow shape
Darkens light brow hairs
Results last up to a month
Pain-free brow enhancement
Smudge-proof
Symmetrical brows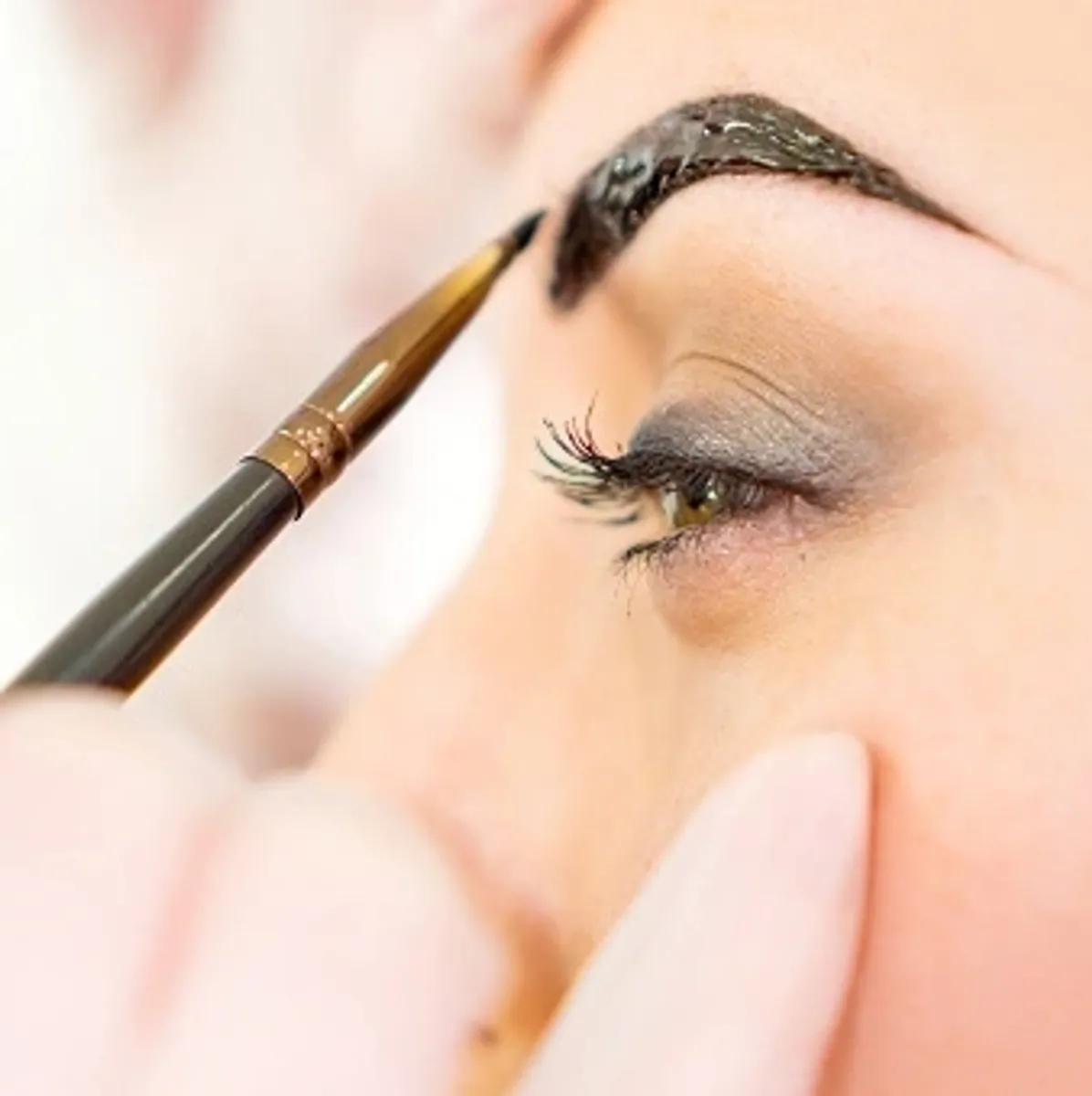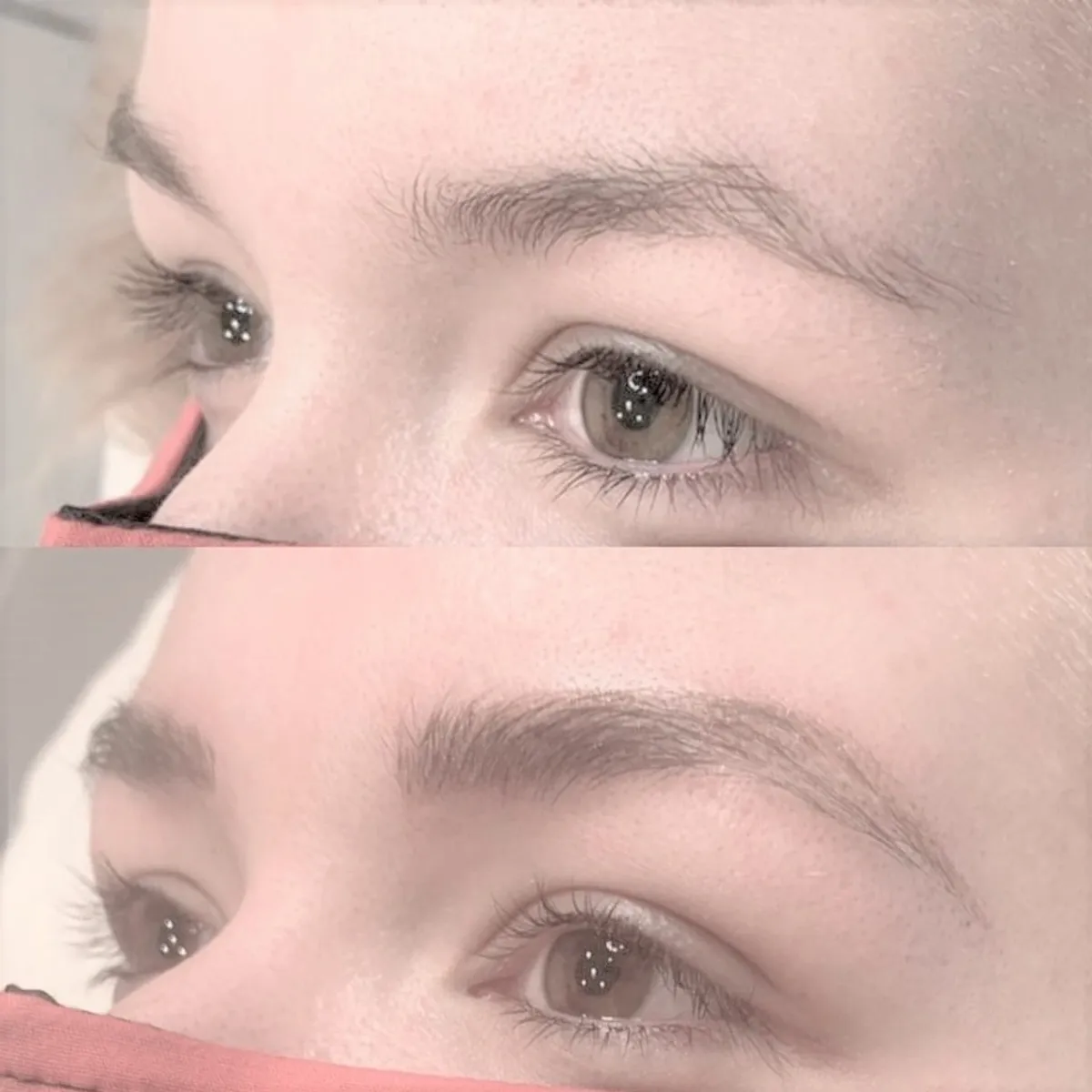 Powder Brows are a type of permanent make-up that uses the manual process of inserting pigment into the upper layers of skin. A small tattoo machine maybe is used to insert pigment. This technique differs from Microblading in that we create a misty, powder filled brow similar to the look of makeup, as opposed to simulated hair. The tails of the brow are darker, and fade into a light start to the brow, giving that perfect ombre makeup affect! 
The effects will be waterproof, smudge-proof and completely realistic. It lasts longer than Microblading, typically around 2 years on average, depending on the client's skin type, lifestyle and various other factors. Over time, pigment fades leaving the skin and your natural brows behind.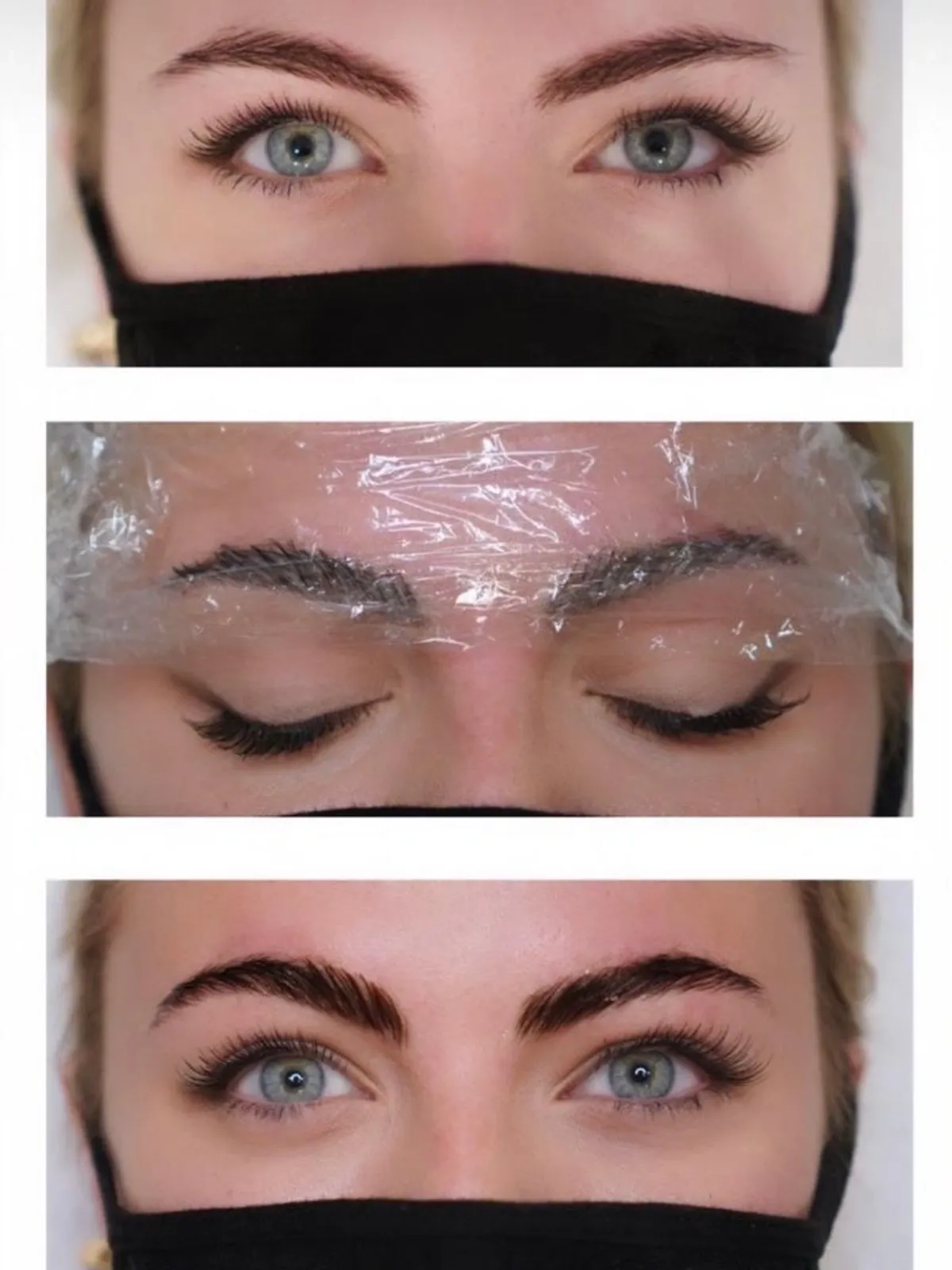 Brow lamination is essentially a perm for your eyebrows, but without using the same harsh chemicals.
The actual treatment begins with brow shaping to create a clean slate. Next, a "style adjusting" product is used to style the hairs into the client's desired shape, followed by a style neutralizer that sets brows in place. The last step is the application of a nourishing keratin oil that replenishes moisture after the chemical treatment process.
Pre-Lamination
It's best to avoid using retinol and topical over-the-counter and prescription acne treatments for at least 48 hours before your treatment since these products can sensitize the skin, and potentially lead to irritation. Arriving at your appointment makeup-free with clean skin also helps the process.
Post Lamination
We recommend not wetting or rubbing the area, and to avoid applying creams, oils, and brow or eye makeup. You should also skip that workout and the extra-hot shower you usually take afterwards.
With proper care, brow lamination can last four to eight weeks.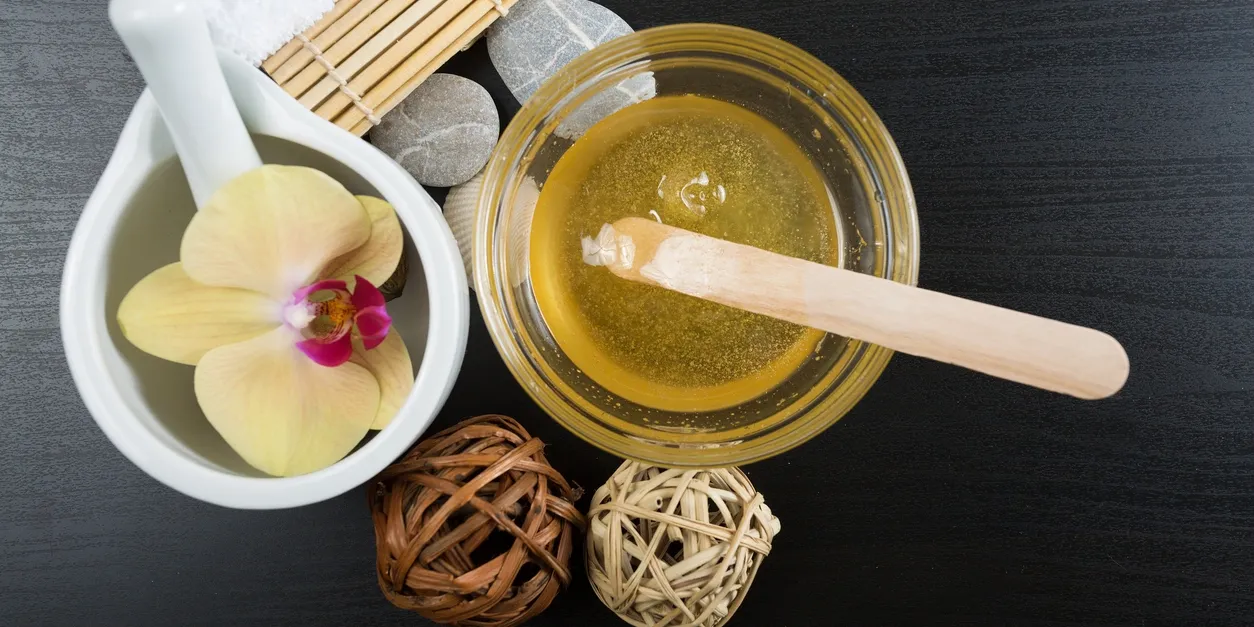 BODY WAXING is a semi-permanent form of hair removal that removes the hair from the root. Not only do you get baby smooth skin, but with every waxing treatment your hair will grow back finer, making it less noticeable in between treatments.
PRIOR TO WAXING LET IT GROW
You'll need to refrain from shaving (and other forms of hair removal) for at least three weeks. Ideally you need to let your hair grow at least a quarter-inch.
DAY OF WAXING PREPARATION
Cleanse the Area: Take a warm shower and make sure your targeted area is clean.
Avoid Lotions or Oils. These can prevent the wax from adhering to the hair.
Remember to Take Tylenol. At least a half hour before your appointment, we recommend taking Tylenol to help with the pain. NOTE: Avoid aspirin or Ibuprofen, which can thin the blood. And always consult with your doctor if you have concerns.
THAT TIME OF THE MONTH
During that time of the month, waxing will be more painful because your skin is more sensitive during your period. If possible, try to schedule your appointment right after your period, when your skin is the least sensitive. First Time Waxer. If it's your first time waxing, naturally it will hurt more. But the more often you wax, the finer your hair will become and the less pain you'll experience during future waxing. Waxing Can Only be Done on Healthy Skin. If you're experiencing a break out (acne or STD related), have a flare up of psoriasis, or have sunburn, postpone your appointment until your skin clears up. Planning to Hit the Beach or Pool Right Afterwards? Don't. Salt water, chlorinated water, and sand will irritate your newly waxed skin. You May Still Notice Some Hair, Especially If You're a First-Time Waxer. Hair grows in multiple stages, and everyone's rate of hair growth is different, which will affect how often you need to wax. When waxing, it's possible there's still hair growing in that follicle. The result can be sporadic hair regrowth a couple days later. But the more often you wax, the weaker and finer the hair will become, resulting in less painful waxing and over time, less hair growth.
AFTER CARE
For the first 24-48 Hours, soothe skin with a cold compress; wear loose clothing and underwear if applicable; and use a gentle moisturizer. Be sure to avoid products with harsh chemicals and hot environments (i.e. baths, saunas), and abstain from sexual activity (i.e. Bikini or Brazilian Waxing). Once skin is clear of redness, be sure to exfoliate to prevent ingrown hair.